10,000 Horses Take Some Looking After
Santa Pod Raceway
Written by Jake
Having headed to the Main Event for an easy weekend we bumped into Tethys on Thursday night who was short of crew and unable to run for the weekend. He offered me the opportunity to come and meet with him and the crew the next morning to learn the routine and see if I felt able to help out for the weekend as Top Fuel were not running until Saturday.
I soon realised that the amount of work that goes into running these cars is on a completely different level. The engine is completely stripped down to a bare crankshaft and block at the end of every run and to add to this the rules only allow 90 minutes turn around time. With a lot of guidance from the team I ran through the routine once on Friday and discussed some ways to speed up for the real thing. Including gathering a selection of 5 torque wrenches for my tool tray alone! I was also nominated to drive the tow car which leads to a very strange view in the mirror.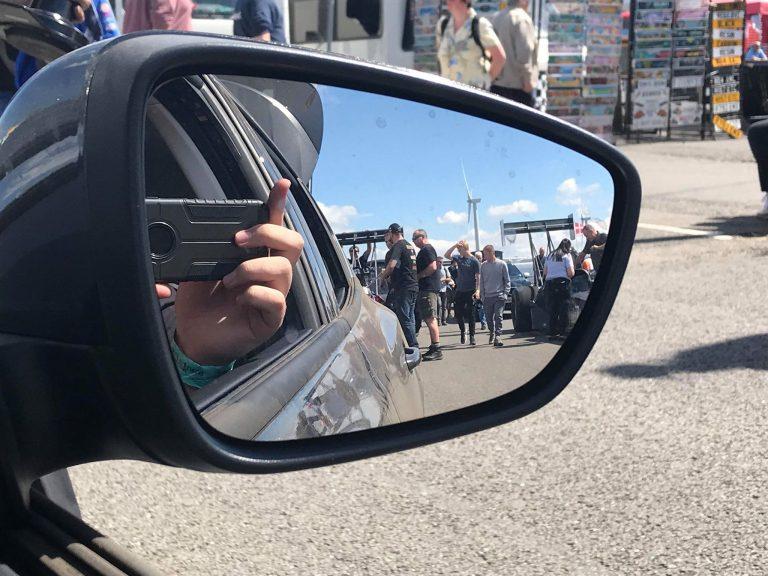 Thanks to a lot of help from the whole team I managed to just about keep up with the speed the team work at and we managed to get the car ready for all the qualifying runs and one round of eliminations.
Massive thanks to Tethys for the opportunity to work on the car and to Ben and Lewis his crew, everyone from the Erbacher Racing team and Tony Shorthall for all their advice as well as stepping in to help me keep up when necessary, especially between rounds. I can honestly say I've never worked as hard at a race meeting as I did this weekend, but it was an enjoyable experience nonetheless.