Making Progress - May 2023
Finally we have some updates to be able to share with you. The fuel bike is coming along very well. We have been working very hard on it, and it is now beginning to look like a race bike.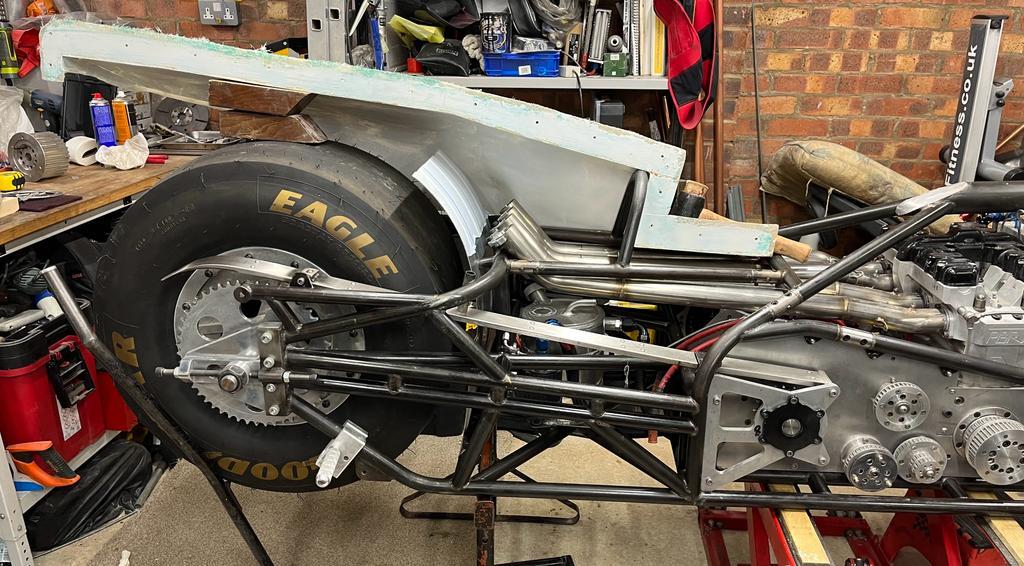 Kev decided to try to make the body work himself, after all how hard can it be (!?) He soon found out. He made a wood and car filler plug, waxed and polished and polished some more, and made a fibre glass a mould off it and left it to cure for a few days. Then came the butt clenching moment of removing the body from the mould. The cracking noises that this made was concerning, but happily we had a mould, and it was in one piece!! Duly waxed and polished some more, and going back to the fibre glassing and stinking of resin, the body shell was made.
There are probably easier ways to do this, but for a first attempt, Kev was rather pleased about the way it turned out.
We have the engine build up, dismantled and rebuilt again, and in the bike. The gearbox is completed and also in. All the plumbing and wiring (not a lot!) and data logger still to fit.
Fitting airlines is the job ongoing at present.
If we carry on like this, we could potentially have a bike ready to fire up by the Main Event, where the aim is to take it to the track, and start it up, where noise is less of an issue.