Latest News March 2017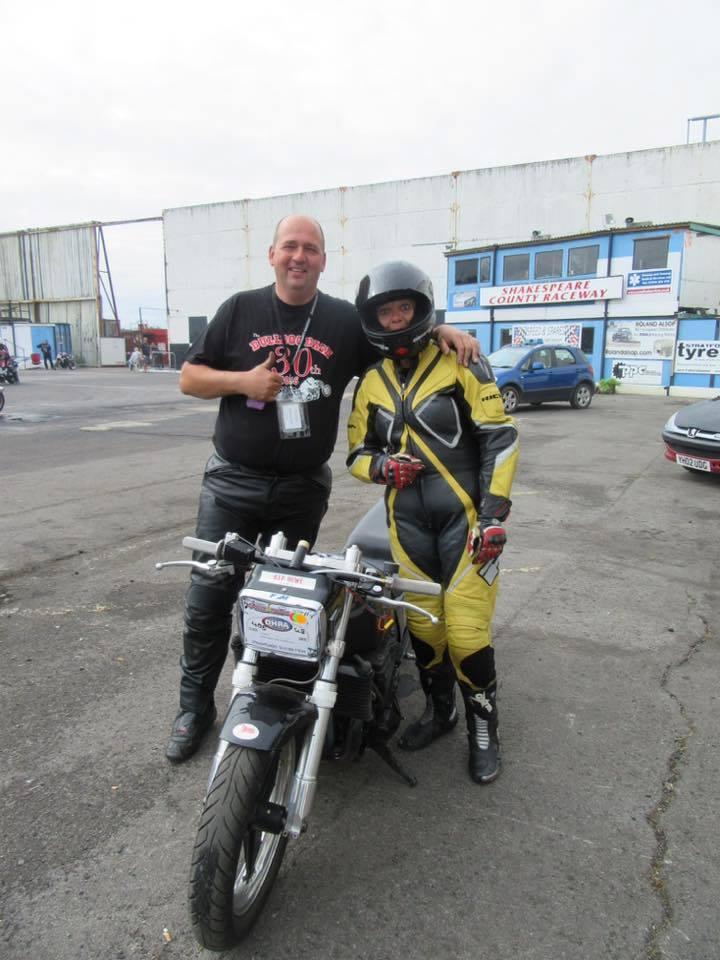 The season sadly none of us are contesting the ACU Championship, Kevin is still building the top fuel bike, but other commitments have taken precedence, so the bike is on the back burner for now.
Lizz has (supposedly) retired from competitive racing, but will be out testing, and will be racing at the Bulldog Bash on Dutchman's Erik Feijt's bike, who he has very generously agreed for it to be brought over to the UK for this. There are also rumours that Kev may have a go on Rockets funny bike too!
Jake has out grown Junior Drag Bike in more ways than one. Jake is nearly 18 now, and over six foot, the Junior bike is far too small for him. The plans are for him to be out on Kev's old Bandit in due course.
Talking to Funny Bike Racer, Dave Peters (Rocket) who we are crewing for this season, we have offered the Junior Bike, as a sponsorship deal, to his Nephew Will Pickering, who has outgrown his first junior bike. We are delighted to be able to do this.
We wish Will the best of luck, and will be there to give him all the guidance and support he needs.